Description
Multifunction IPL Laser Hair Removal, E-light for acne removal and skin care, multi-functional machine for tattoo removal for all skin type.
Specifications
Feature: Acne Treatment Hair Removal Tattoo Removal Skin Tightening Face Lift
Q-Switch: Yes
Laser Type: Nd: Yag Laser
Certification: CE R0SH
Cooling System: Water+semiconductor+air+screen cooling
Function: IPL hair removal, laesr tattoo removaL
Type: ipl hair removal, laser tattoo removal
SHR shots: More than 300,000 shots
Output power: 3000w
Product name: 4 IN 1 Multifunctional bauty equipment
ND YAG Laser: More than 5 million shots
4 Technology: SHR+Elight+Ndyag Laser+RF
Category: Laser Machine
2019 multifunction ipl laser hair removal nd yag laser tattoo removal machine rf face lift elight opt shr ipl

① OPT SHR, IPL, Elight, YAG Laser and RF 5 technologies in one machine, highly cost-effective!
② This machine equipped with two control screens can work together, help you save more treatment time.
③ Powerful cooling system, make sure this machine can work long time no stop.
④ Super hair removal(SHR) system is more faster than IPL laser hair removal treatment, which is totally no pain and comfortable.
⑤ Best quality handpieces, SHR handle is more than 300,000 shots, laser handle is more then 5 million shots.
⑥ One machine meets all your needs, hair removal(face, underarm, body and biniki), skin care(vascular, acne and skin rejuvenation), tattoo removal and skin lifting.
⑦ Detailed user manual and operation video for you reference, we also can provide online training.
⑧ Quality and certificate guaranteed, LOGO and language customized.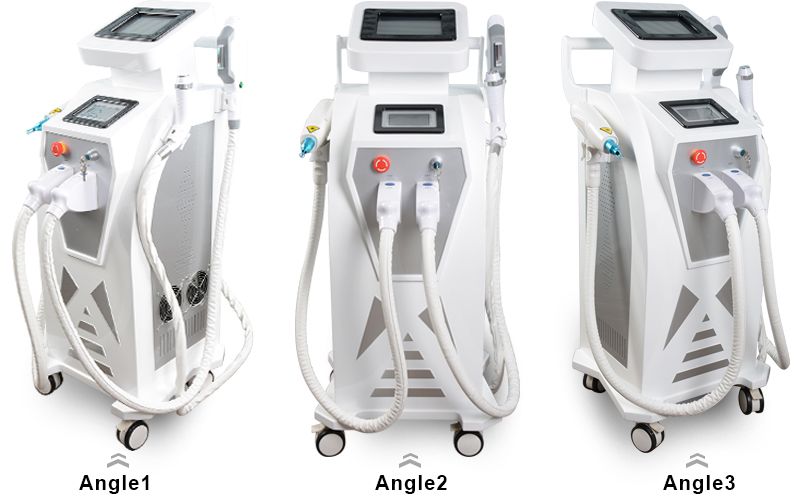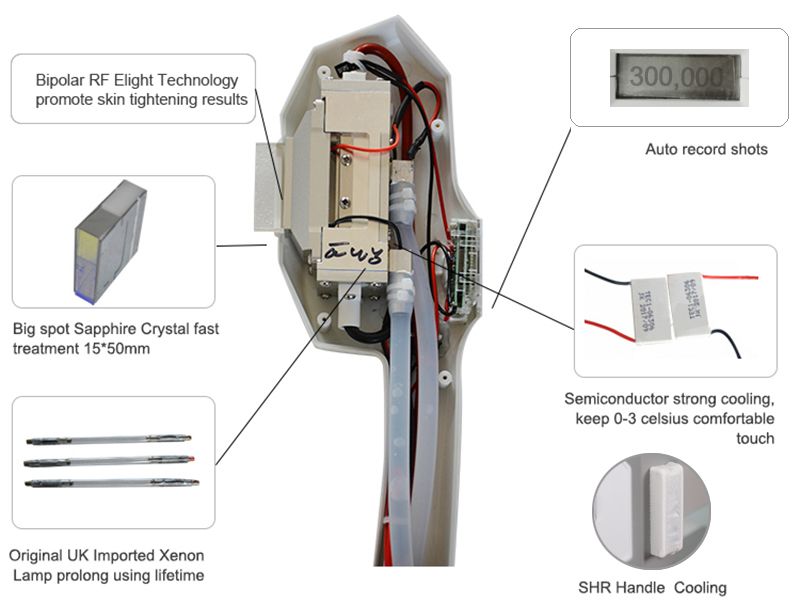 Best OPT SHR handpiece
1. Auto record shots on the SHR handle, more than 300,000 shots.
2. Big spot(15*50mm) Sapphire Crystal for fast treatment.
3. 100% imported Xenon Lamp, incomparable comforter, and safety, prolong using time.
4. IPL intensity pulse light precise, uniform and stable, while improves the treatment efficiency.
5. IPL+RF promote skin tightening result.
6. Best cooling system, the handle can be frozen with few mins, more comfortable for treatment.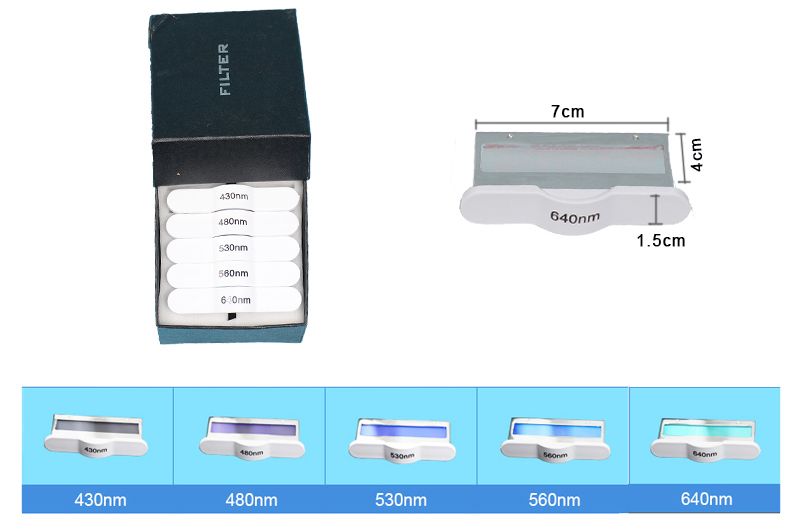 5 Filters with Different Wavelength and Functions
Permenent Hair Removal:
640nm: Fast hair removal, completely painless.
Skin Care:
480nm: Skin rejuvenation, wrinkle removal, improving skin elasticity and glossiness.
430nm: Vascular therapy, spider veins removal.
530nm: Freckle removal, removing the pigment skin pathological changes, the pigmentation caused by color pigment mixture.
560nm: Acne therapy.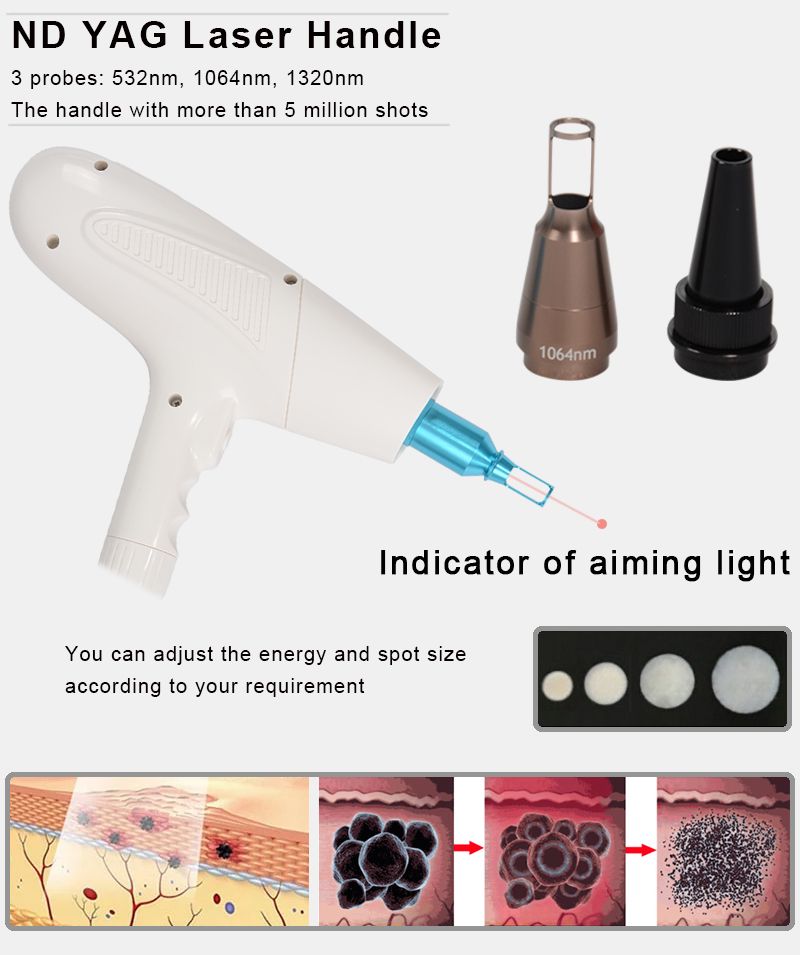 Laser Tattoo Removal Handle
1. Ndyag Laser Lamp is imported from USA, it can shot about 5,000,000 shots.
2. Handle with Infrared aiming beam, it's more simple and accurate to operate.
3. This laser handle equipped with 3 probes:
532nm: Colorful tattoos, like red and green, usually for eyebrows, freckle, nevus etc.
1064nm: Dark color tattoos or pigment, like black and blue.
1320nm: Black Doll Treatment for skin rejuvenation, shrink pores and skin cleansing.
4. Best cooling system and warning system, can protect this machine very well.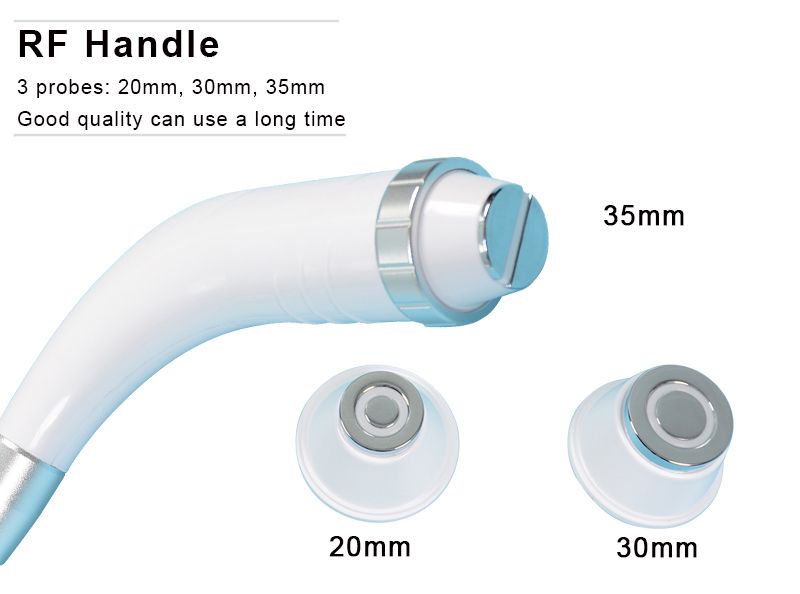 RF Skin Tightening Handle
1. 3 probes(20mm, 30mm, 35mm) can do treatment for face and body.
2. Treatment is warm, very comfortable and obvious result.
3. Main for skin lifting, wrinkle removal, anti-aging and skin tightening.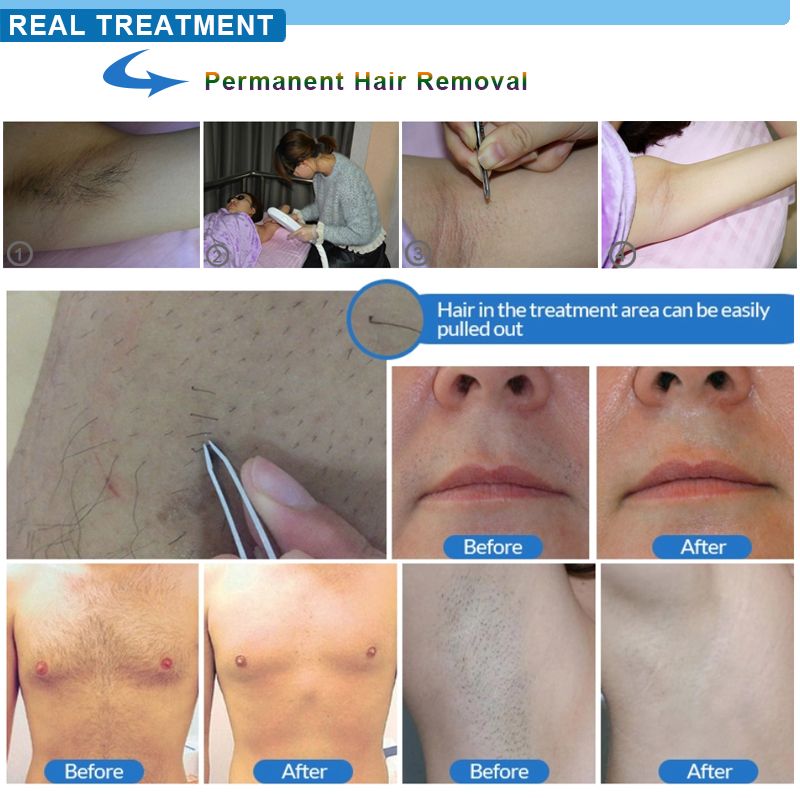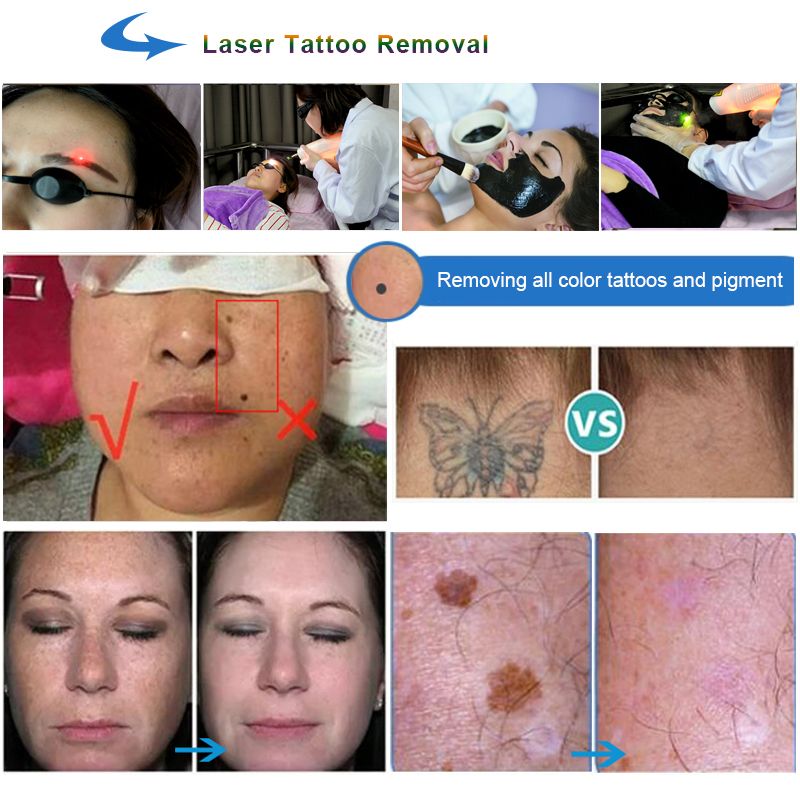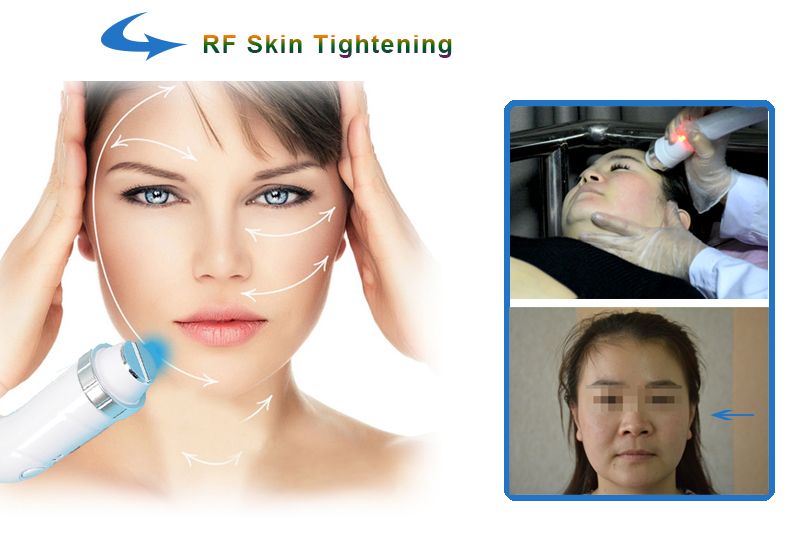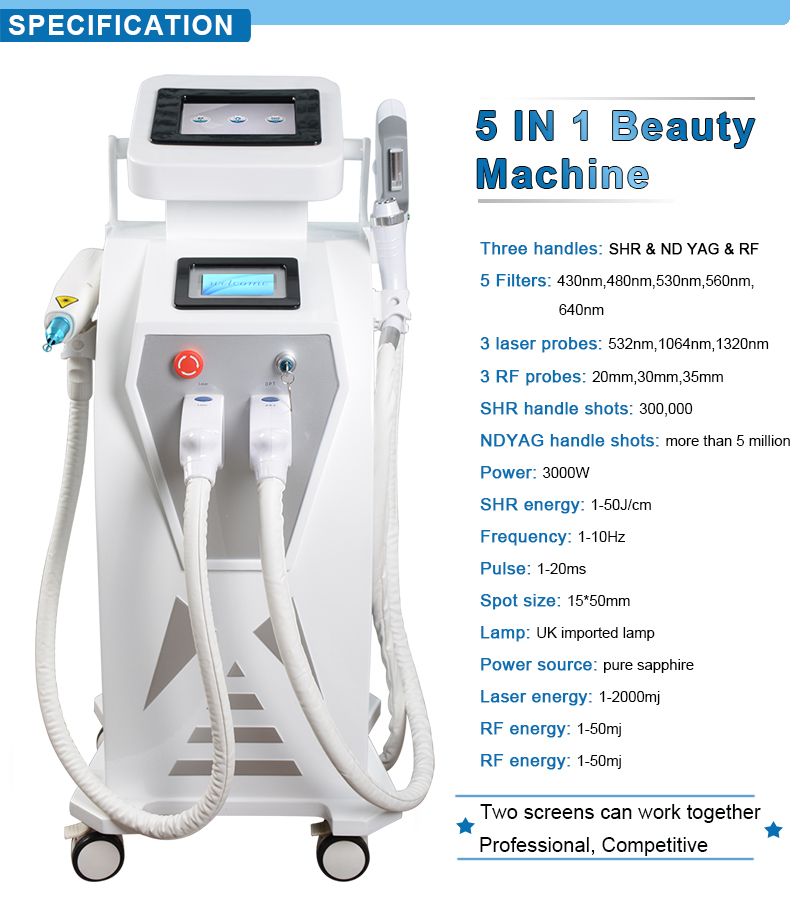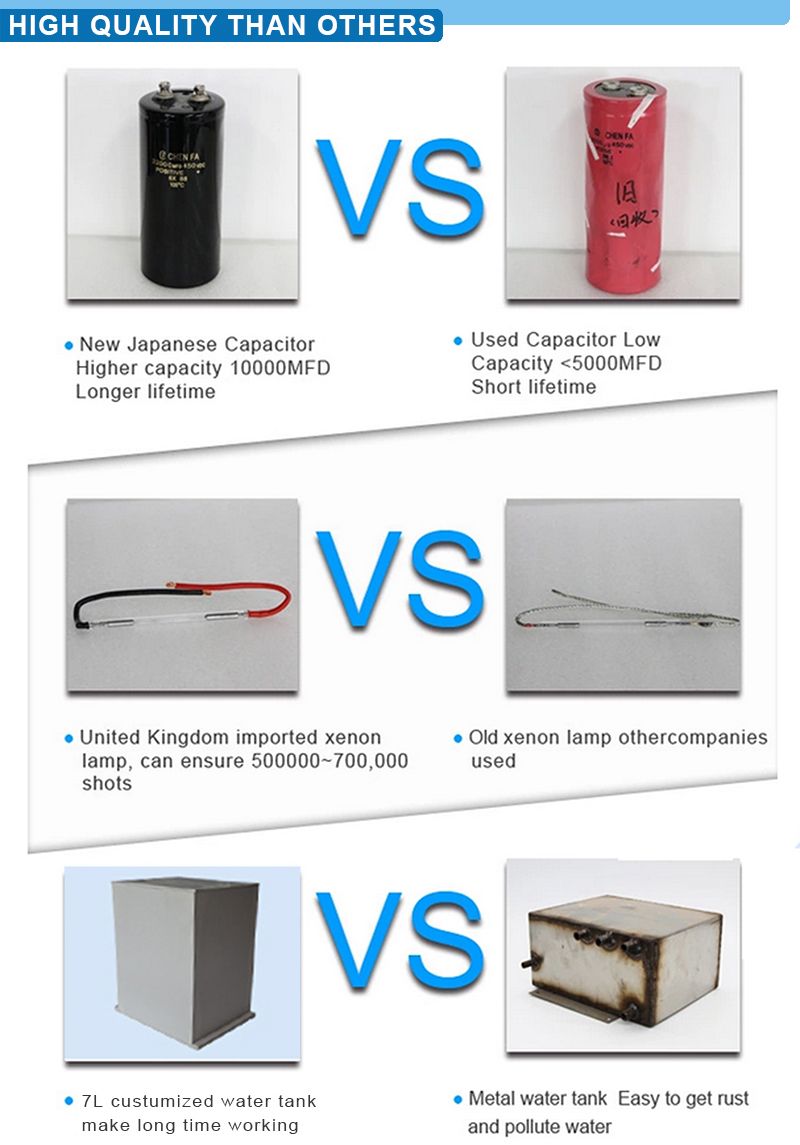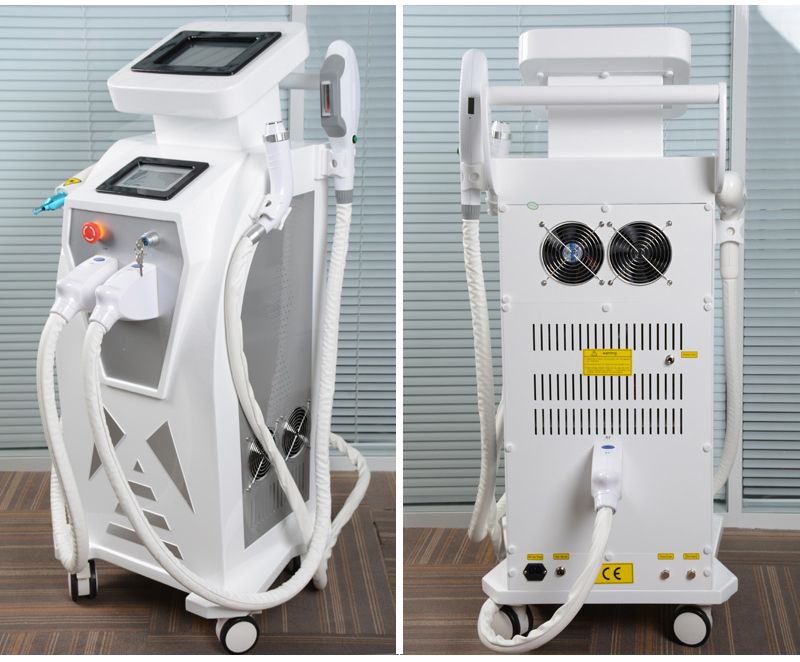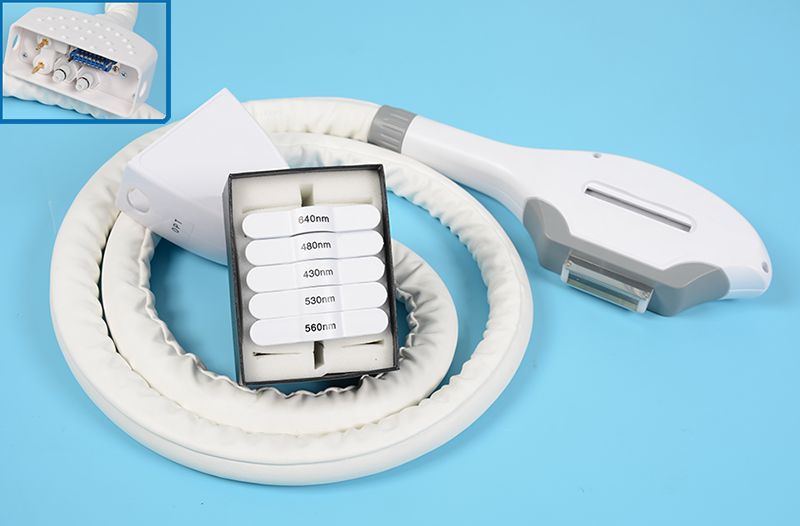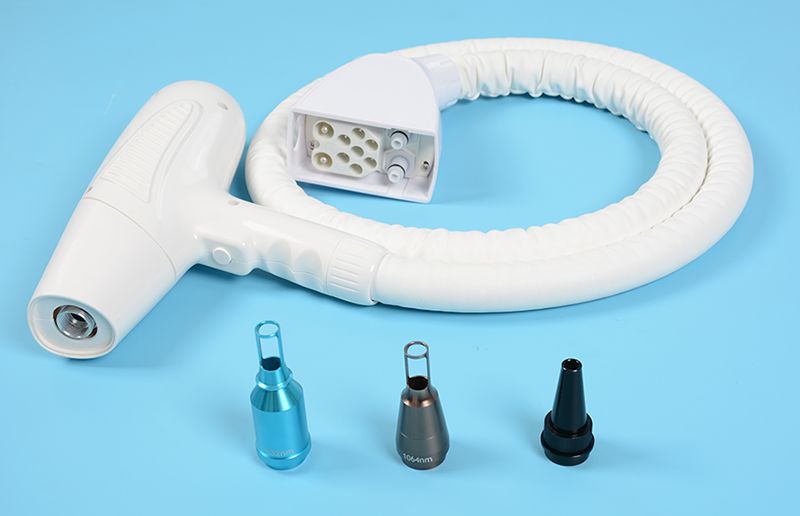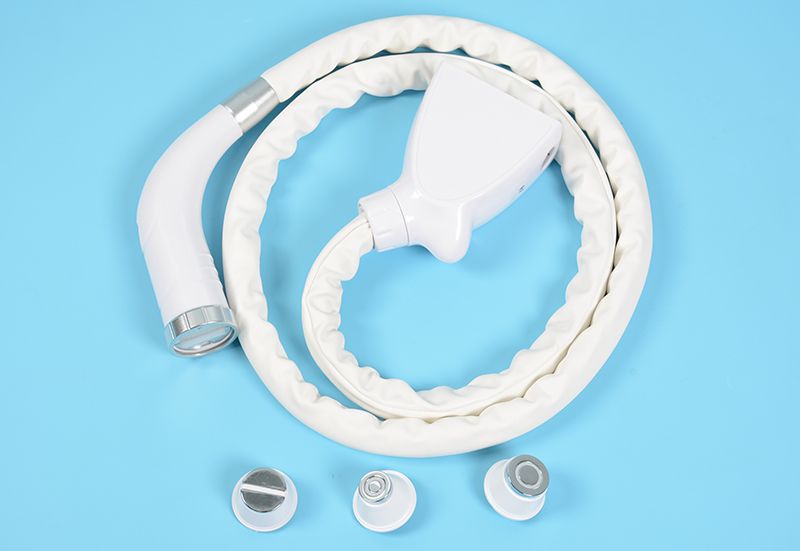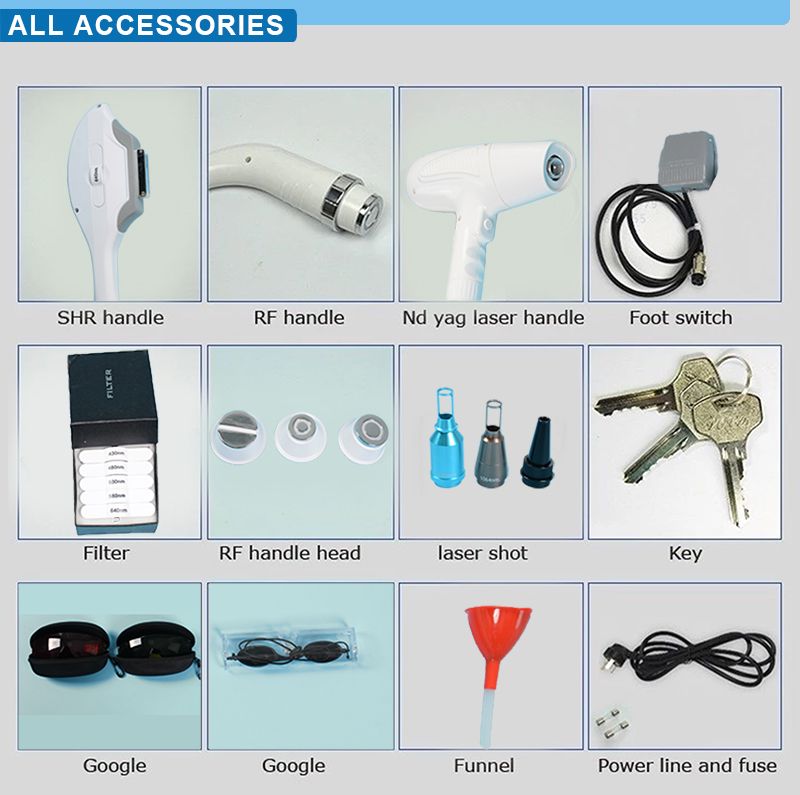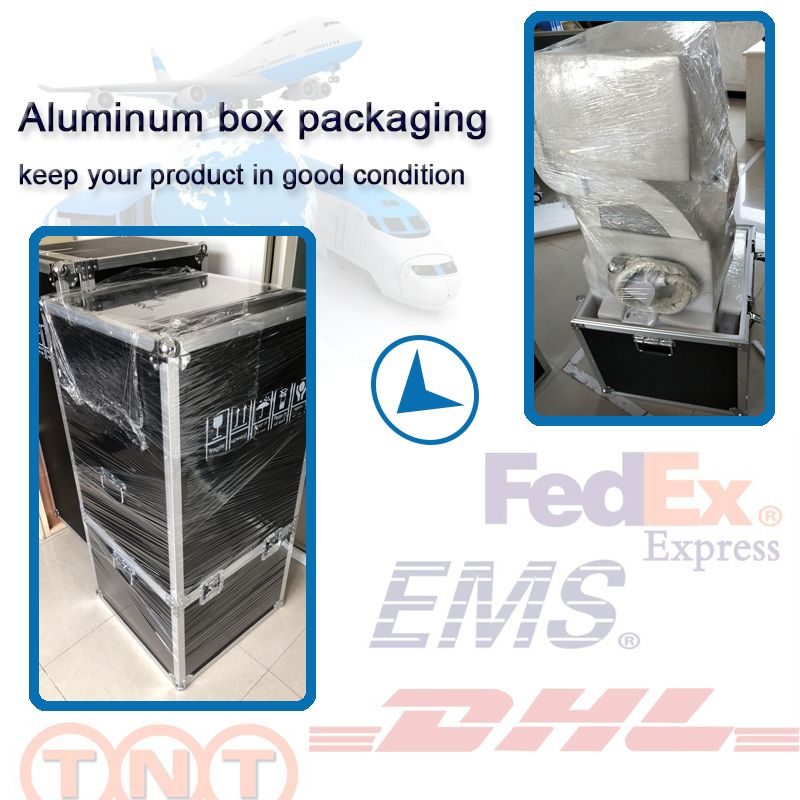 Question & Answer
Q: What is SHR?
A: SHR equal to Super Hair Removal, it's a revolutionary technology of hair removal which is having a sweepingsuccess. Upgated of E-light, SHR combines laser technology and the benefits of the pulsating light method achieving practically painless results. SHR combined with"In Motion"represents a breakthrough in permanent hair removalwith light technology. The treatment is more pleasant than with the conventional systems and your skin is better protected.
Q: How long does the treatment take?
A: Treatments are very fast, and most tattoo removal appointments take 15 or 30 minutes at maximum. The actual treatment time is typically less than 3-5 minutes while some last just under 10 seconds.Treatments are scheduled a minimum of six weeks apart to allow for quality ink elimination and skin healing between sessions. The hair removal treatment appointments take 15 minutes.
Q:How long can we see the result?
A: According to people's age and skin condistion, a immediately result can be found after the first treatment for most people.
Q:What other extra device this machine work with?
A:Please use cooling gel when do hair removal treatment and RF treatment. Please use carbon cream when do black doll treatment.